私たちについて
Products "Made in Japan" are highly rated around the world, but software and applications are not as well recognized as the automotive and electronic industries.
Despite this, giraffa factory is the choice of major companies both inside and outside Japan.
It is our mission to take full advantage of the strengths and trust embodied in the "Made in Japan" brand.
The trust and reliability of "Made in Japan", to the world"Made in Japan"の信頼を、世界へ。

自動車産業をはじめとした"日本製"のプロダクトは、すでに世界中で高い評価を受けています。
では、ソフトウェア・アプリケーションの分野ではどうか。……残念ながら現時点では、自動車や家電ほどには達していないと言わざるをえません。
株式会社ジラッファは提供するビジネスアプリケーションを通じて、国内大手企業をはじめ、海外のクライアントにも選ばれています。
この技術力を"Made in Japan"の信頼に変え、世界中に届けたい。
それが私たちのミッションです。

Ease of use for everyone, everywhere誰にでも簡単に、どこででも快適に。

タブレットで電子カタログを客先で見せたら、その場で見積。
帰社したらPCでチームのセールスステータスを確認してレポートを出力!
こんなふうに、クラウドコンピューティングを活用した一元管理や、マルチデバイスへの対応は当たり前。
デジタルに詳しくなくても画面レイアウトが簡単に変更できたり、海外の通信事情を考慮してオフライン前提での使用にカスタマイズしたり、私たちは長年のアプリケーション開発で培ってきた技術力とノウハウで「もっと便利に」を追求します。

From problems to actual solutionsご要望に合わせて、アイデアから形に。

「支店ごとに見積価格の差が大きいのをコントロールしたい」「営業の稼働状況を可視化したい」……。

課題解決を可能にするのは、技術だけではありません。

柔軟なアイデア、カスタマイズによる独自性、スピード。

万全の開発体制で、ご要望に合わせて最適なソリューションをご提供いたします。
もちろん、納品後の保守・サポート・運用支援も。
まずはご相談ください。
企業情報
社名
株式会社ジラッファ
代表取締役
成戸 朗
設立
2003年10月23日
資本金
20,000,000 円
事業所本社
〒102-0084 東京都千代田区二番町11番地17
TEL:03-6435-1658(代表) FAX:03-6380-8493
事業内容
IT導入及び運用に関するコンサルティング
コンピュータ・ソフトウェア開発業務
インターネット搭載情報の企画ならびに制作全般
インターネットでのソフト利用サービスの提供
コンピュータ及び周辺機器の販売・修理
IT技術者の育成およびIT関係に関する企業教育全般のコンサルティング
販売促進、広告宣伝に関する企画、デザインの提供、媒体の設計、製作並びに販売
AED認定使用者の指導
企業における社員の健康管理指導、及び企業向け健康管理コンサルティング業務
前各号に附帯する一切の業務
ホンダモーターサイクルジャパン様(HMJ)二輪車整備推進管理システム構築
株式会社ホンダモーターサイクルジャパン 様
In the case of Honda Motorcycle Japan (HMJ) management system for motorcycle maintenance
Using Salesforce 's AppCloud, we built a management system for motorcycle maintenance.
Requirement definition for building location management of vehicles subject to maintenance, management of repair contractors for vehicles, inquiry management on maintenance, repair report management, shipping management of repair parts, and repair progress management, and salesforce implementation, Implement user training at the time of introduction.
2020年東京オリンピック・パラリンピック業務運営ツール
トヨタ自動車株式会社 様
Olympic Management Tool for TOYOTA MOTOR CORPORATION
Information sharing of a related department.
I contribute to management of a task.
It's possible to confirm the necessary information timely.
商用食器洗浄システムを製造するメーカーの販売管理、在庫管理、修理業務管理のソリューション
Solutions for sales management, inventory management and repair work management of manufacturers of commercial dishwashing systems
Sales department
Salesforce and WingArc1st company's from form tool for creating quotes by salesmen, converting data from quotes to sales, issuing invoices, inventory management by warehouse, issuing invoices by monthly processing, receiving deposits, and applying for deposits.

Service department
for repair request management of delivered machines, automatic delivery of instruction mail to service personnel, issuance of repair slips (electronic signature), fax transmission of report PDF, repair The parts used (automated ordering), monthly invoicing, depositing and payment operations are performed using salesforce, WingArc1st company's form tool, e-FAX, mobile printer, 2in1PC .
カフェ、レストラン、コンビニエンスストア、ホテル、ドリンクバーなどのフードサービス機器の修理依頼管理
Repair request management for food service equipment such as cafes, restaurants, convenience stores, hotels and drink bars
Equipment sales information is linked to salesforce to manage repair requests for equipment salesdata. Repair orders and repair reports are conducted using the sales force application. Inventory management of parts used for repairs has an automatic management function based on reorder points. Repair report data is linked to the core system.
メルセデスベンツ日本 デモカー予約システムの開発
メルセデス・ベンツ日本株式会社 様
Developed demo car booking system for Mercedes Benz Japan
The booking system is built on Salesforce platform for car dealers to manage test driving reservations.
ぐるなび巡回支援システムの開発
株式会社ぐるなび 様
Developed sales visits support system for Gurunavi, online restaurant ratings & guide
The system supports employees who visit and survey the contracted restaurants for the online restaurant ratings & guide database. The key features include managing employee's on/off duty status and reporting the results of their visits & information gathering during the on-site survey. Built native to iPad.
日産自動車DATSUN POSTOOLの開発
日産自動車株式会社 様
Developed POS tool for Datsun Nissan Motors
The browser-based POS tool is built on Salesforce platform and enables employees to upload images, texts and movies in order to optimize them for their sales activities using tablet devices.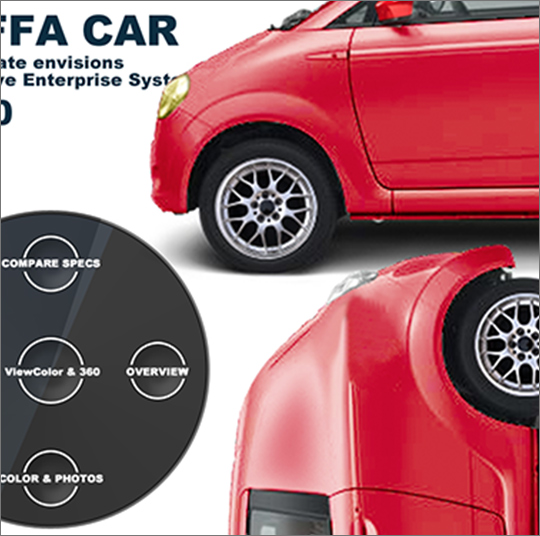 電子カタログテンプレート G1Templateの開発
Developed digital catalog template G1Template
The template is for car dealers to easily create a digital catalog which not just shows movies and interior/exterior panoramic views, but helps them to create quotes and loan simulations as well, while selecting car accessories to meet customer's needs.
ヤマハコミュニティサイトの開発
ヤマハ株式会社 様
Developed social network community site for Yamaha
The community membership site is for sharing technical information among engineers who specialize in network equipment. The key functions include the ability to book events and seminars they want to join.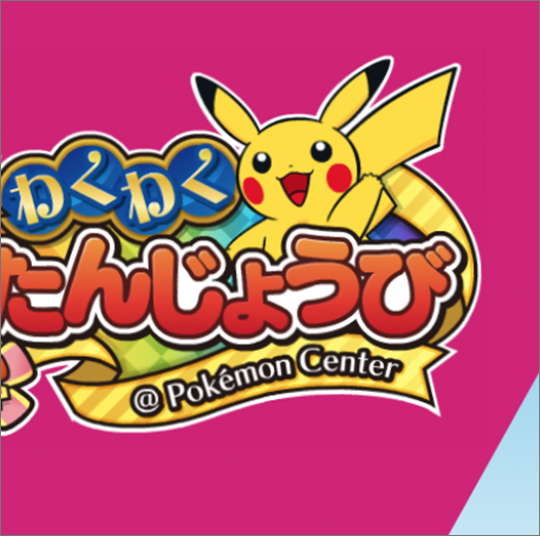 ポケモンセンター お誕生日ムービーXY版の開発
株式会社ポケモンセンター 様
Developed renewal of birthday XY video in Pokemon Center
The Flash movie is for celebrating birthdays of Pokemon fan kids. The movie is played on the big monitors in the Pokemon Centers, the Pokemon product shops located in key metropolitan cities in Japan.
Salesforce&iphone&iPad SuperSalesアプリの開発
Developed "SuperSales" app for Salesforce & iPhone/iPad
The app is a sales support tool that helps salespeople to manage their daily reports and activities outside the office setting. Built native to iPhone/iPad. The key features include customer location mapping & visit log, activity management, daily report customization as well as expense reporting.
ソーシャルメディアウエディングサービス iPhoneアプリの開発
株式会社エスクリ 様
Planned, developed and managed Social Media Wedding Service for iPhone
Salesforce&iPad TouchSales アプリの開発
Salesforce&iPad Developed "TouchSales" app
Easy to understand and simple interface from business partners and on the go!
It is a tool that can increase the efficiency of route sales.

Since it is possible to intuitively grasp the positional relationships and attributes (customer ranks, negotiation situations) of suppliers from color-coded plots on the map, it is possible to formulate an efficient visiting plan.
広報部タスク管理のコンサルティング
エバラ食品工業株式会社 様
Consulting for task management of PR division for Ebara Foods
ソーシャルメディアウエディングサービス開発・運用・保守
株式会社エスクリ 様
Planned, developed and managed Social Media Wedding Service for escrit.
Salesforce&iPadソリューション
Salesforce&iPad solution
With the iPad solution in cooperation with salesforce, the person in charge of management can quickly follow up actions of subordinates.
We will unify the consciousness of the staff based on the set goals, recognize the daily movements in real time, continuously carry out feedback, improve communication performance by improving the company's performance!
iPad用訪問実績入力画面の開発
ボシュロム・ジャパン株式会社 様
Developed visit log input screen for iPad B.L.J. Company Ltd.
The browser-based app enables salespeople to check and edit their activity schedule and client visit log on their iPad while working outside the office setting. The key features include the activity schedule management and the client search function. Activity schedule can be changed by simply drag and drop action.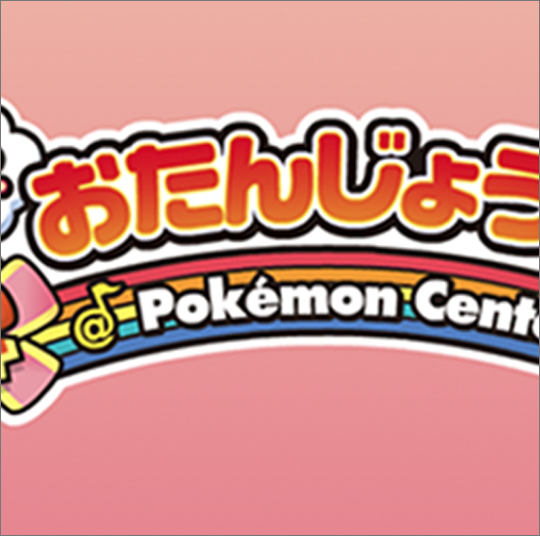 ポケモンセンター お誕生日ムービーのリニューアル開発
株式会社ポケモン 様
Developed renewal of birthday video in Pokemon Center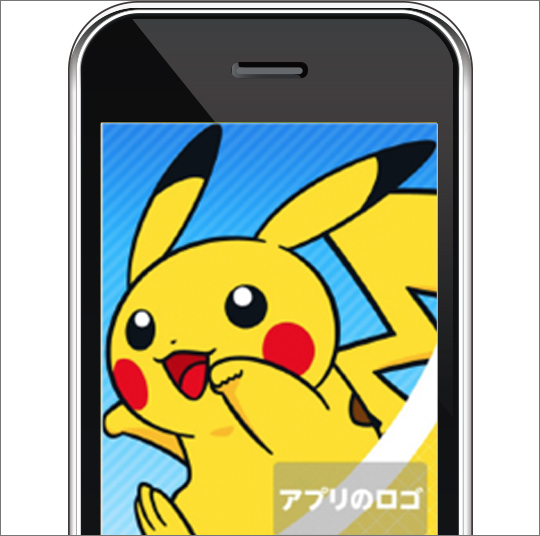 大手アニメスマートフォンコンテンツ企画 プロトタイプ開発
Planned and developed prototype of content for smartphone for major animation company
Super Projectリリース
(in Appexchange) Released Super Project
(in AppExchange)
The SuperProject, built native to Force.com platform, is for visualizing system development, contents development, and event management process.
トヨタ自動車ポータルサイト 口コミコンテンツ開発
トヨタ自動車株式会社 様
Developed word-of-mouth content for Toyota Motors Portal Site
Reports after purchase, car boat, memories from cars from family, test drive reports and much of your voice. The post corresponds to the posting of the image, realizing the content which is easier to understand. To the contents posted, we have a voting function that agrees / opposes.
Super Gantt Chartリリース
(in Appexchange) Released Super Gantt Chart
(in AppExchange)
The Gantt Chart, built native to Force.com platform, is for creating Gantt Chart based on "To Do List" and "Activities" that are centrally managed in Salesforce.
Smart Projectリリース
Released Smart Project
(in AppExchange)
The Smart Project, built native to Force.com platform, is for efficiently managing big projects such as large-scale system development, contents production and E-commerce site development by leveraging well-managed resource allocation and cost savings.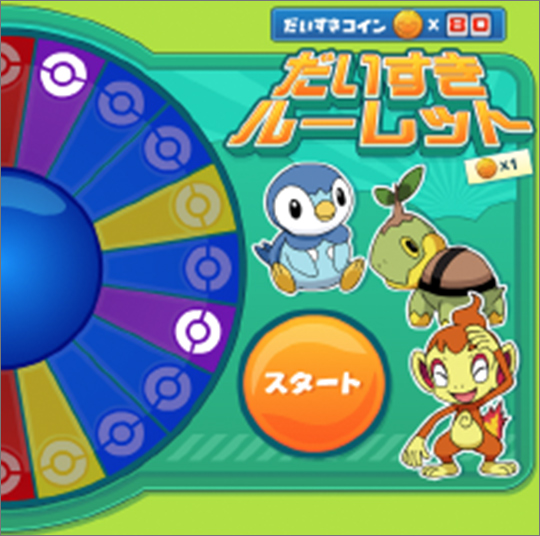 ポケモンだいすきクラブの 企画開発・運用・保守
株式会社ポケモン 様
Planning, development and management of "Pokémon Daisuki Club"
Based on our know-how / technology, we have developed planning, system development, operation and maintenance such as member database development and ticket sales system.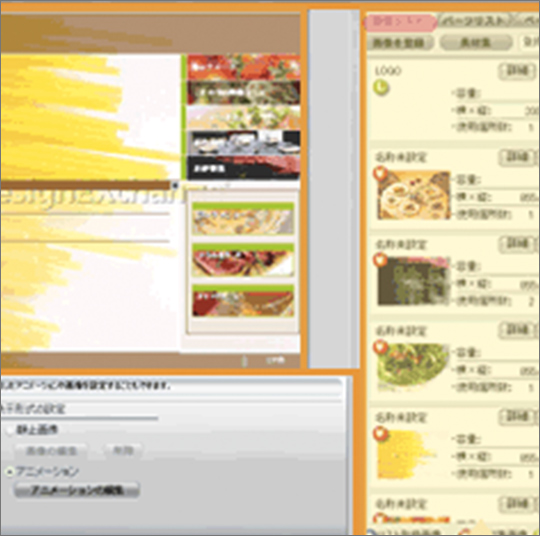 Yahoo Japan ビジネスセンターポータルサイト用 ホームページ作成ツール
ヤフー株式会社 様
Yahoo Japan Business Center Portal Homepage builder tool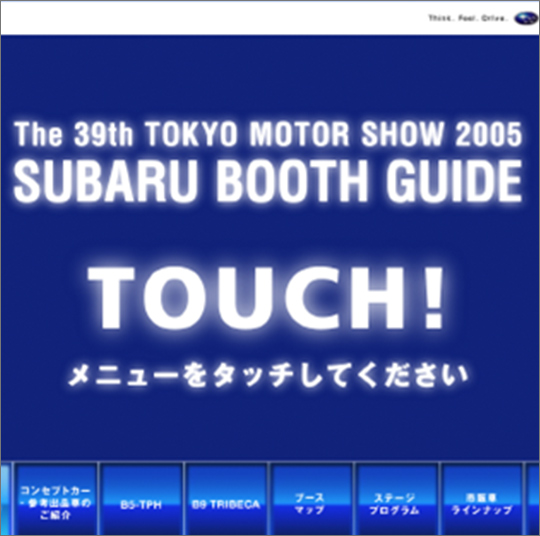 東京モーターショー スバル自動車 タッチパネルコンテンツ
富士重工業株式会社 様
Tokyo Motor Show Touch screen content for Subaru Motors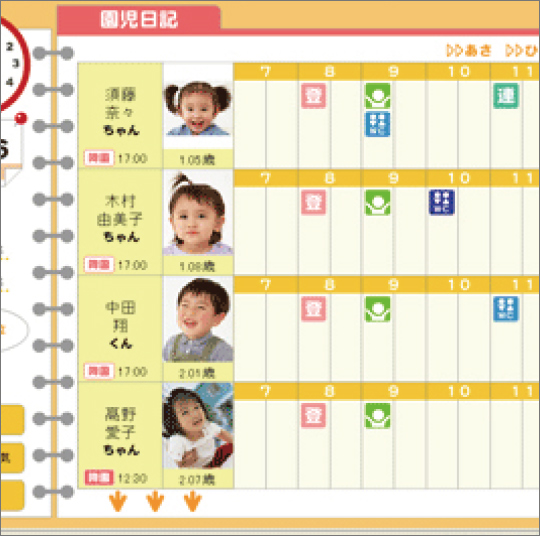 保育システム Nusery Star★
System for nursery schools "Nursery Star"
Each of our experts and specialists has a huge store of business knowledge, that's why we know how to create a competitive company from scratch.